Convenience and Comfort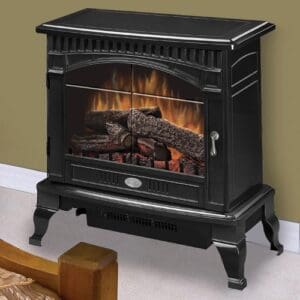 Electric stoves offer the same versatility electric fireplaces do however, they are usually more compact and can be easily situated anywhere in a home, regardless of room layout. At Olde Towne Chimney & Fireplace Sales we are proud to offer Dimplex electric stoves in a variety of sizes and styles.
Whether your home décor is traditional or more modern, you're sure to find a stove to enhance your space – start shopping our featured stoves today! And don't forget to stop by our showroom to see all of the freestanding stoves we have to offer – click here for directions!
Have questions? Give us a call at 812-284-0123!
Learn More
We would like to tell you more about the amazing products that we have. Please click the buttons below to fill out a form and we'll reach out to you.
Items marked with a * are required.