You have decided to upgrade your home with a new gas heating appliance, but the options are overwhelming and confusing. Not only do you have to choose from so many styles and features, but you also have to think about the kind of venting system the appliance will need. Understanding the differences between the venting choices can help you decide which gas heating appliance is right for your house. At Olde Towne Chimney & Fireplace Sales, we carry vented, direct vent, and vent-free gas fireplaces and heating appliances, and we would like to tell you a bit more about each of these venting options to help you make the right decision for your home.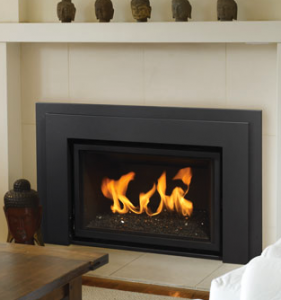 Vented
The most important thing to consider when you are looking at vented gas fireplaces is that these appliances are manufactured to be used with a chimney. Vented gas appliances need the chimney to carry the byproducts of combustion out of your home. If you have an older masonry fireplace that you would like to upgrade, you can improve the heating efficiency in your home by installing a vented gas fireplace insert. If you do not have an existing chimney in your home, you will need to look at the other two venting options.
Direct Vent
While direct vent gas appliances also vent byproducts away from your home, they do not need a chimney for venting as they come with a system of two pipes. According to Fine Homebuilding, one pipe is used to draw in air from the outside for combustion, and the other pipe, located inside the first pipe, vents out the byproducts. A sealed glass front is required to keep the system isolated from your home, but fans will circulate the heated air throughout the room. Since direct vent gas heating appliances must be connected to the venting pipes, you will have to place this appliance against an exterior wall of your home. An added bonus to a direct vent gas fireplace? You will get the closest resemblance to a wood fire from this type of appliance.
Vent-Free
Because vent-free gas heating appliances, such as a set of gas logs, do not require venting, you can put this type of gas appliance anywhere in your home that needs supplemental heat. You can even move some models from room to room! However, if you are looking for a gas heating appliance to do more than provide supplemental heat, you may want to consider another option as these appliances are only designed to do that. You may have heard that vent-free gas heating appliances can be dangerous, but if you follow the owner's manual, this type of appliance is very safe. You can slightly open a window in the room to provide fresh air if needed.
We hope that we have clarified the differences between each of the options of gas heating appliances. Contact us at Olde Towne Chimney & Fireplace Sales to talk with our staff about choosing the best option for your home.